IMPRINT.
Opel Automobile GmbH is a stock corporation under the laws of Germany with headquarters in Rüsselsheim.

Postal address:
Opel Automobile GmbH
Opel Club Betreuung
PKZ D5-05
65423 Rüsselsheim
Germany

E-Mail: kontakt@opel-club-betreuung.de
Monday to Friday from 9.00 to 16.00 CET

Member of the board:
Michael Lohscheller (Spokesman of the Board), Rémi Girardon, Peter C. Küspert, Christian Müller, Philippe de Rovira, Ulrich Schumacher

Data Protection Officer: Thomas Lemmermann
Email: Datenschutz@de.opel.com

Implementation:
mister bk! GmbH
Büro für Kommunikation und Strategisches Design
Schiede 29
65549 Limburg
www.mister-bk.de

Court of Registry: Amtsgericht (district court) Darmstadt
Commercial Register No. HRB 91821

The VAT ID of Opel Automobile GmbH, Rüsselsheim, is DE 287264581.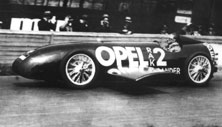 Welcome to the world of Opel – discover all the news about the brand first-hand.