NEWSLETTER SUBSCRIPTION.
Get all the news on the Opel brand with our newsletter. For the latest information and much more, sign up for the Opel Newsletter today!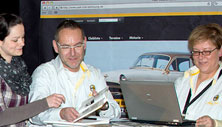 If you are looking for an overview of Opel clubs around the world, or just want to find your own club, click here.